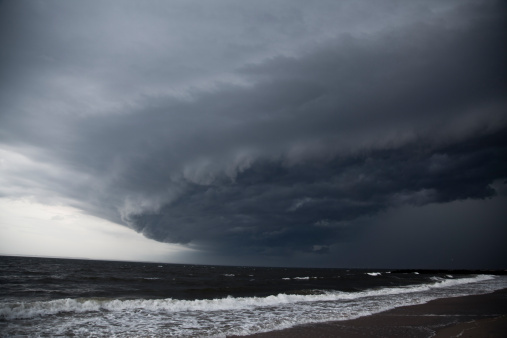 Hurricane season is here, and Florida is ready.

The Florida insurance industry is in great shape heading into the 2014 Atlantic hurricane season.

A Long, Welcome Pause

The Sunshine State has seen no hurricanes for the past eight years. Add that to the fact that it's a seller's market in catastrophe bonds and the state is financially prepared handle the costs associated with a hurricane that makes landfall this year.

"Florida is in its best position in a decade," says Robert Hartwig, president of the Insurance Information Institute.

Even better news for Florida, it's is expected that the El Niño weather pattern will keep the number of hurricanes below average.

Forecasters caution, though, that it only takes one major storm to make landfall and cause catastrophic damage.



Florida hasn't seen a hurricane in eight years.

Real Estate Development

There is also a significant amount of real estate development in Florida near coastal waters. That will add to the costs associated with a hurricane strike.

"The reality is, on balance, the state is in a worse position in terms of sensible decisions about building and putting things in harm's way in the coastal area," says Charles Lee, director of advocacy for the Florida Audubon Society.

That's why groups such as Smartersafer.org, a national coalition of fiscal conservatives, housing organizations, environmentalists, and insurers, has recently issued a warning about high-risk development.

"Simply rebuilding isn't enough. We need to start approaching disasters with a focus on preventing losses rather than simply trying to recover from them," says Jimi Grande, a member of the coalition.

A Unique Risk

Florida carries a unique risk because it's situated in a peninsula configuration among warm waters where the Caribbean meets the Atlantic. Warm water is one of the key ingredients for hurricane development and sustainability.

Hurricane Wilma was the last hurricane to strike Florida. That was in 2005, and it marked the end of a series of five hurricanes to hit that state over a two year period.

The eight year pause in hurricane activity in the Sunshine State has enabled Florida's Hurricane Catastrophe Fund, which helps insurance companies pay claims, build its reserves to $13 billion.

Also, the state-run Citizens Property Insurance Corp., which functions basically as an insurer of last resort, will start the 2014 hurricane season with a $7.6 billion surplus.

Florida has history of facing some fierce storms during hurricane season. This year, the state is financially prepared for them.