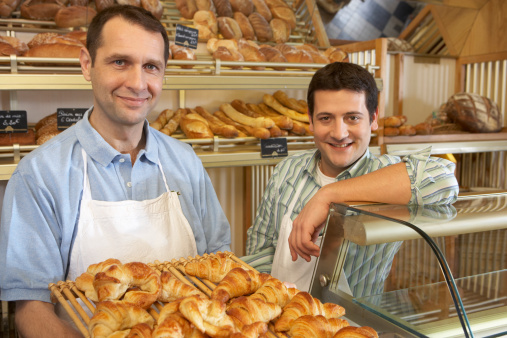 Are you ready to start a bakery?

So you're interested in starting your own bakery? That's great, because people will always need to eat, so your bread products will be in demand. Of course, people will always want to eat your dessert offerings, so you'll be serving a market comprised of people with discretionary spending habits as well.

That doesn't mean that your bakery will succeed on autopilot, though. To be successful, you'll need to follow certain rules. Here are 4 delicious tips for bakery entrepreneurs.

1. Start With A Business Plan

Every great business starts with a plan. If you want to operate a bakery that consistently shows a profit, you'll need a formal business plan detailing your projected income, your marketing strategy, your management structure, and, of course, what you'll be selling.

2. Perform Market Research

It's likely that most businesses that fail do so because of a lack of market research. That's because their founders never invested the time and effort necessary to determine if there was a market for their products or services.

Before you even consider opening your bakery, evaluate the market in the area. Are there already bakeries near your location? If so, then you should know that you'll be dealing with some competition. On the other hand, if there is no bakery in the area, then maybe there's a very good reason for that. Has someone recently opened a bakery in the vicinity and gone out of business?



Be sure to perform market research before opening your bakery.

3. Pick Your Products

What are you going to bake? Will you be baking cakes? If so, will you be baking them for special occasions like weddings and birthdays? Do you need a cake artist on staff?

Or, are you going to concentrate on different types of breads? If so, what types? Wheat bread? Rye bread? Sandwich bread?

Remember, when you're going into business, you can't serve every possible market. You'll have to pick a few things that are in demand and start by offering those items at your bakery.

It should also be noted that the products that you select to sell will be influenced by the market research you conducted.

4. Once You've Established Your Bakery, Start Marketing

As soon as you have leased your bakery space, purchased your equipment, and started the process of baking your goodies, it's time to let people know that you exist. Begin your marketing efforts with a direct mail campaign to people in the area. Call the local newspaper and let a reporter know that you're in business. You'll likely get an interview and some free PR.

Also, don't forget that in this digital age you can run online ads that only appear to people in your community. That's an inexpensive way to generate buzz about your business.

Opening a bakery is an exciting new business venture. Be sure that it's a successful one by following these tried and true principles.